At around 80 million hectares, Indonesia contains the largest natural forest expanse in South-East Asia and is the 3rd largest wood supplier in the tropics. Teak Bali along with many individuals and organizations around the green planet are concerned about global warming and preservation of the planets natural resources. In alignment with Teak Bali's Sustainability Drive, we possess a SVLK license issued by Sucofindo, one of the 2 licensing agencies approved for issuance of this license by the government of Indonesia.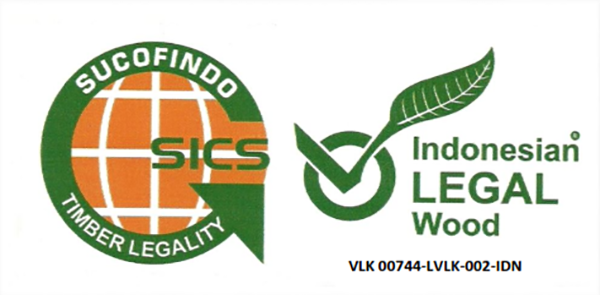 SVLK stands for Sistem Verifikasi Legalitas Kayu which translates to Indonesian Timber Legality Assurance System. SVLK is an Indonesian scheme to assure the international timber market of the legality of its timber products SVLK has been developed in response to increasingly rigorous timber legislation in key markets and it is expected that this implementation will help Indonesia to meet growing demand for legal timber The SVLK System will  enhance the competitive advantage of the country's timber products in the wider international market and form part of its contribution to global environmental sustainability. The SVLK is recognized by the European Union Timber Regulation (EUTR), the US Lacey Act, Australia's Illegal Logging Prohibition Bill and Japan's Goho Wood system.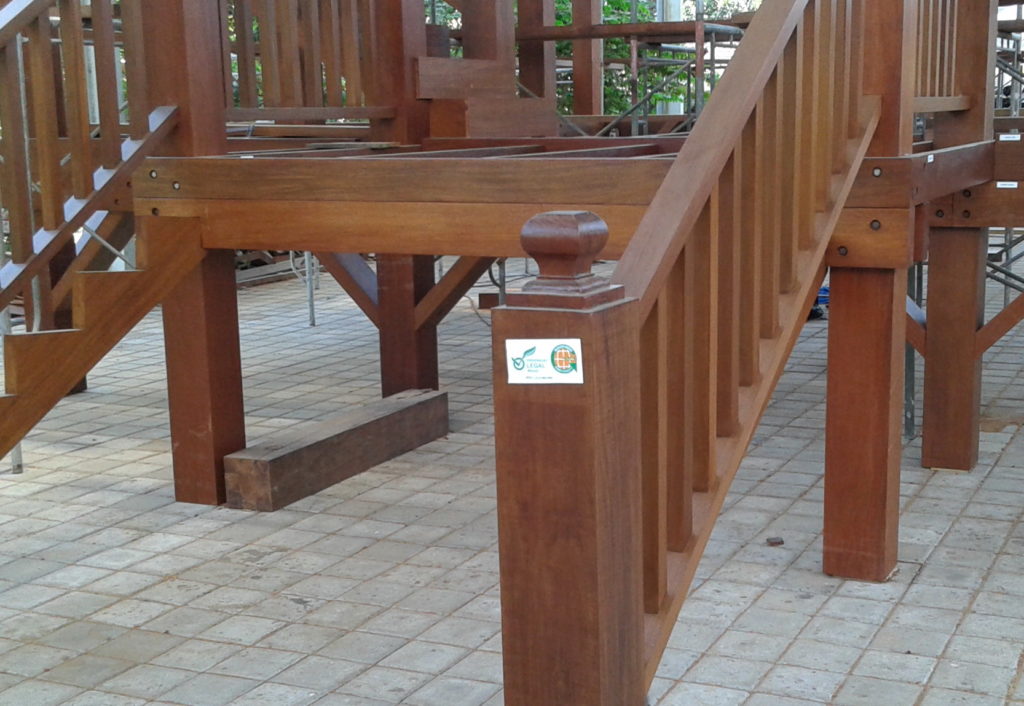 SVLK will improve governance of Indonesia's forestry business through effective administration and management thereby reducing illegal logging, illegal trading and illegal exportation. Teak Bali will be audited by Sucofindo every 2 years and the SVLK license must be renewed every 6 years.  The timber growers who own the plantations, loggers who harvest the wood, the fabricators who process the wood and the actual exporters all must have an SVLK certificate. So in effect, the SVLK process is covering the chain of command for the actual logs from the forest all the way to when the finished product is shipped out of Indonesia. The licensing process not only entails making sure that the wood and production facilities are street legal but also verifies that all involved parties are following Indonesian Department of Manpower labor regulations regarding health insurance, hours of operation, minimum wage and unionization.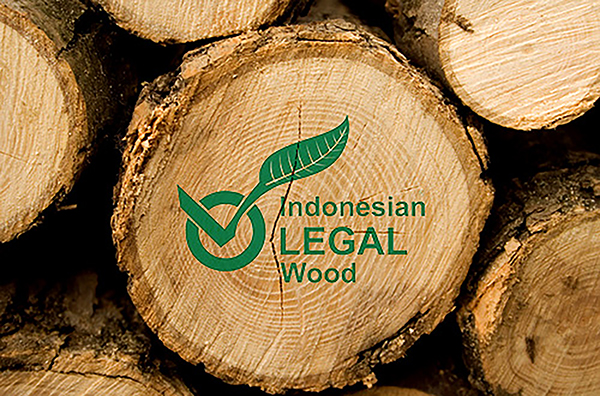 Companies that comply with the SVLK need to include a V-Legal license to their shipping documents for each Bill Of Lading. This V-Legal Document can be applied for via an on online portal and specifies that the timber products being exported comply with all  Indonesian regulations and legality standards. The application of SVLK is mandatory for all forest management units and industries and for all export destinations. The V-legal system also controls the size and shape of the hardwoods to be exported and total cubic volumes must  declared for each shipment. We at Teak Bali assure all of our clients and potential clients that our luxury wooden homes are produced from legally harvested woods and we adhere to all Indonesian regulations pertaining to doing business in the archipelago.