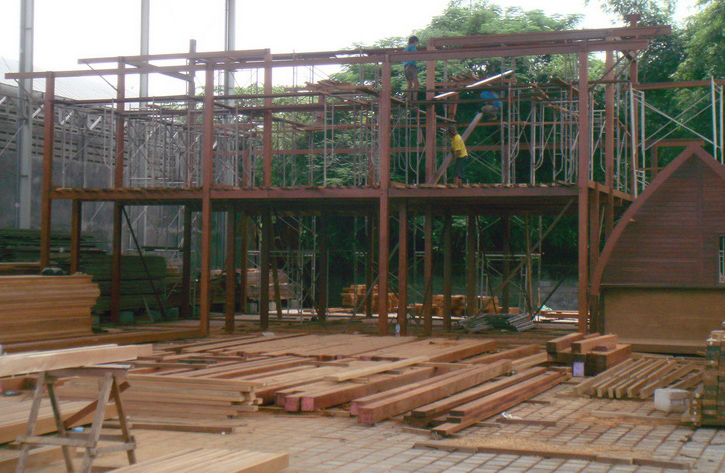 In this episode of our Hawaii Prefab Home project, we finish the Post and beam assembly for the 2 story garage as well as mark completion of the roof structure during pre-assembly in our Bali fabrication facility. Due to the geometries of this Hawaii Hardwood Structure including a north facing deck and the clients desire to have maximum roof coverage on the South side (For Solar Installation), we chose to create an asymmetrical roof design with an extended shed roof covering the 2nd floor lanai section of the garage. A very nice touch added for this project, our clients David and Dallas requested we bevel the edges of the posts to give a smooth, clean slightly rounded look throughout the project.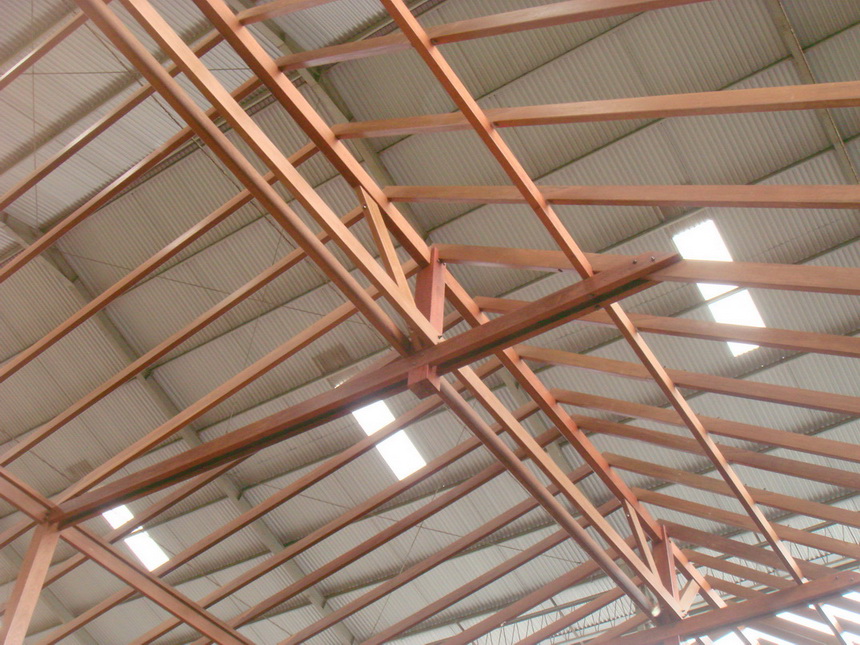 According to requirements laid down by our Hawaii architect, we use plywood for all of our sub-floors and sub-roofs on all of our Hawaii Timber Homes. To allow for fast and simple assembly on the Hawaii side of the termite treated Structural plywood, all floor joists and roof rafters are spaced 24 inches "on center" wherever possible. As all of the structural elements of our post and beam assemblies are prepped in advance, the actual pre-fabrication process moves quickly once we start to assemble. Teak Bali's exhaustive and systematic pre-fabrication process in Bali means final assembly in the country of final destination is extremely streamlined and efficient. Our Bali based team is now using scaffolding for all of our multi-story projects as safety is of utmost concern at Teak Bali's Indonesian fabrication facility's.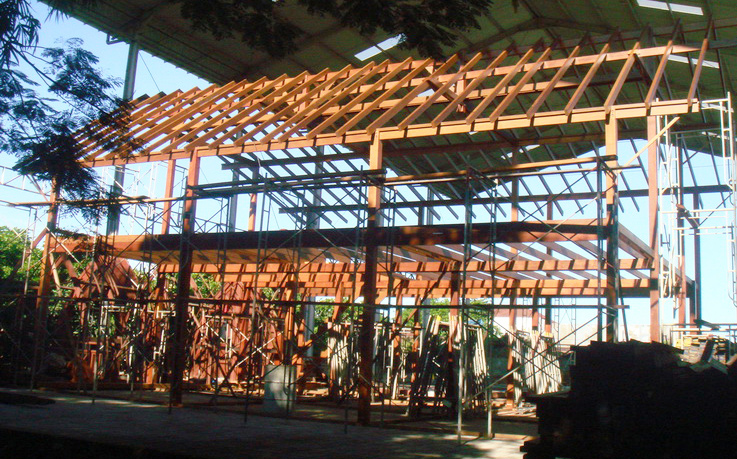 Please stay tuned for our next blog where we follow the next step in the pre-assembly process of this 3 Car Hawaii Hardwood Garage. For more Blog articles and information on this Hawaii Prefab Home project, please click here: 'Hawaii Project A'.