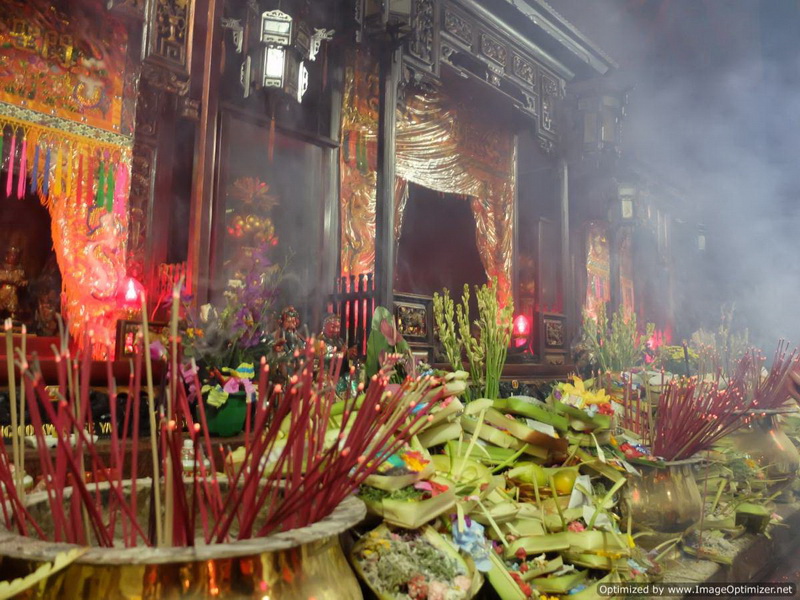 Celebrating Chinese New Year in Bali
The Chinese New Year brings family and friends together and it's the most important and celebrated of all the Chinese festivals. It's about turning over a new leaf and saying goodbye to the past "out with the old" and "in with the new" or as the Chinese say, Guonian for passing the old year and Bainian for congratulating the New Year. With the New Moon in February the celebrations begin and last 15 days. Each year the dates vary depending on the Chinese lunar calendar. There are many stories about the history of this celebration and the Chinese believe that worshiping the gods will keep them safe from harm and stop bad things happening.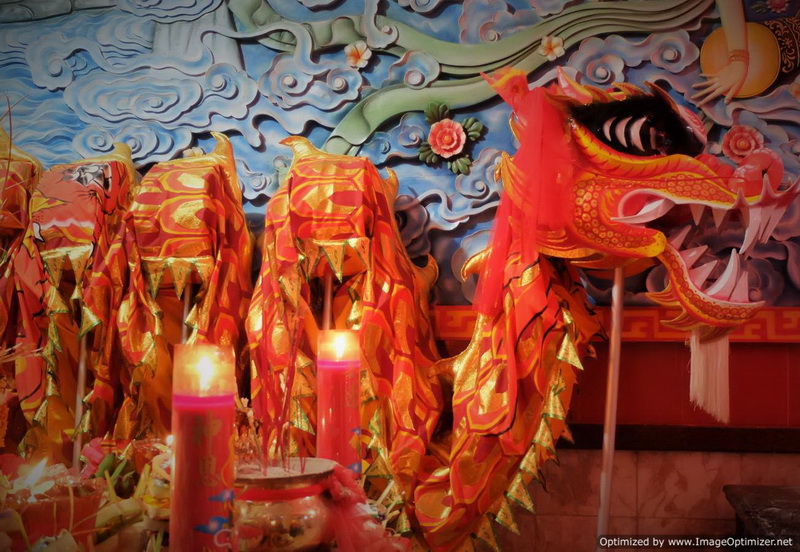 Imlek Celebrations
In Indonesia the celebrations are known locally as Imlek and it only became a public holiday here for Chinese Indonesians in 2002. There are many people living in Bali that follow the beliefs and practices that have been handed down from generations before them. I wanted to see for myself how the local Chinese Indonesians start off the celebrations and I was told of a Chinese Buddhist Temple in Kuta, called Vihara Dharmayana or Kongco Leeng Gwan, as it's known locally. Set just off Jalan Blambangan in Kuta, about a 20 minute drive through the busy and smoggy kuta traffic. The Buddhist Chinese Temple dates back to 1876 and was once visited back in the 1980's by the 14th Dalai Lama, Tenzin Gyatso.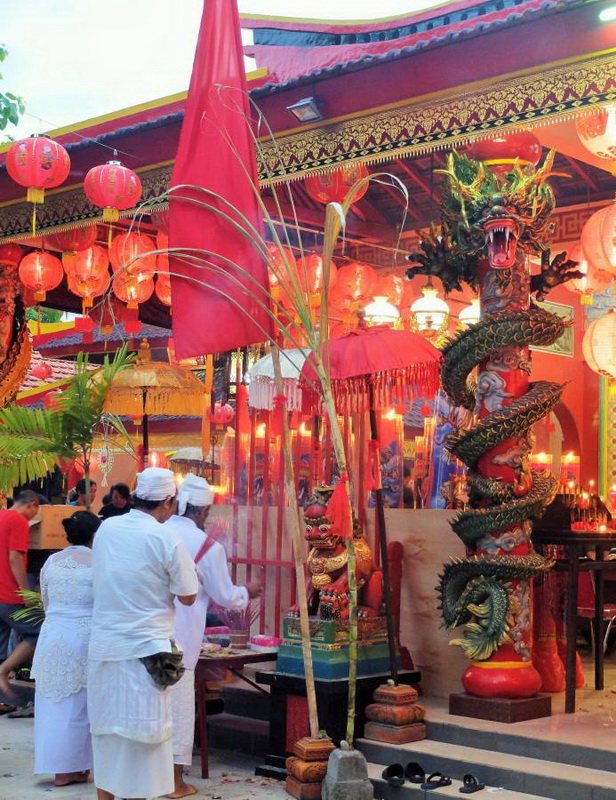 On arriving I was firstly hit by the color red, the Temple exterior, the hanging lanterns and the people wearing red clothing. In Chinese red symbolizes good fortune and joy and although I knew this, I had not thought of wearing red for the occasion so felt a little out of place. Entering into the courtyard an abundance of people were gathered and an intense smell of burning incense filled the air. As with most Chinese architecture it was vibrant and somewhat majestic, the ambiance was calming and spiritual with the lit lanterns and smoky sky. Although feeling slightly awkward I wanted to get involved, it was like I was somewhere I should not be, invading the space of others that were there to pray. However my friend and I asked a friendly local guy what we should do and we followed suit.
We entered the Baktisala (main structure) which was full of burning candles and offerings. Each of us made a donation to the temple and signed our names in a register, we then took some incense sticks which had to be of an odd number each (for luck) we lit these on the candles and entered inside to make a wish/pray.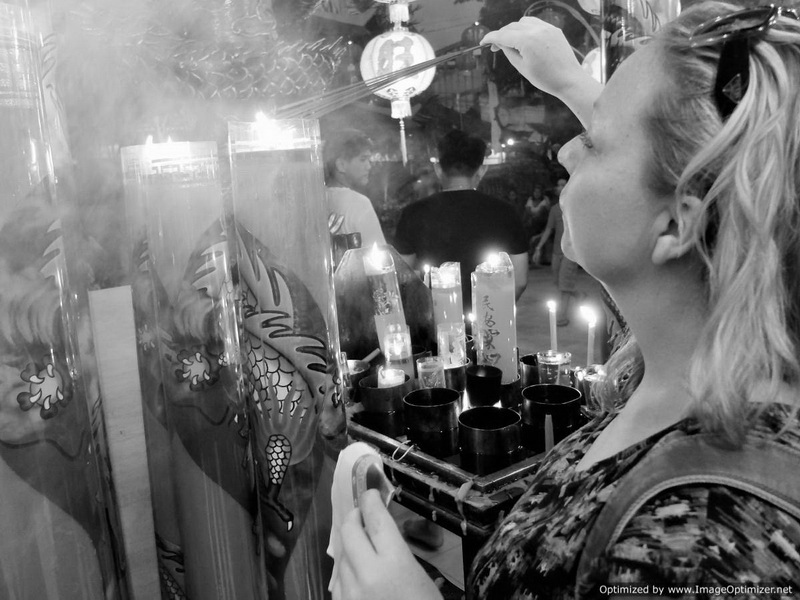 Eyes stinging and finding it hard to maneuver through the mass of people, I then went on to be blessed, I was given water in my crossed palms which I drank from and then it was splashed on my face and head and around me and then rice placed on my forehead. I'm not generally a religious or spiritual person but caught up in a moment I admit to feeling something, what that is I'm not sure of quite yet.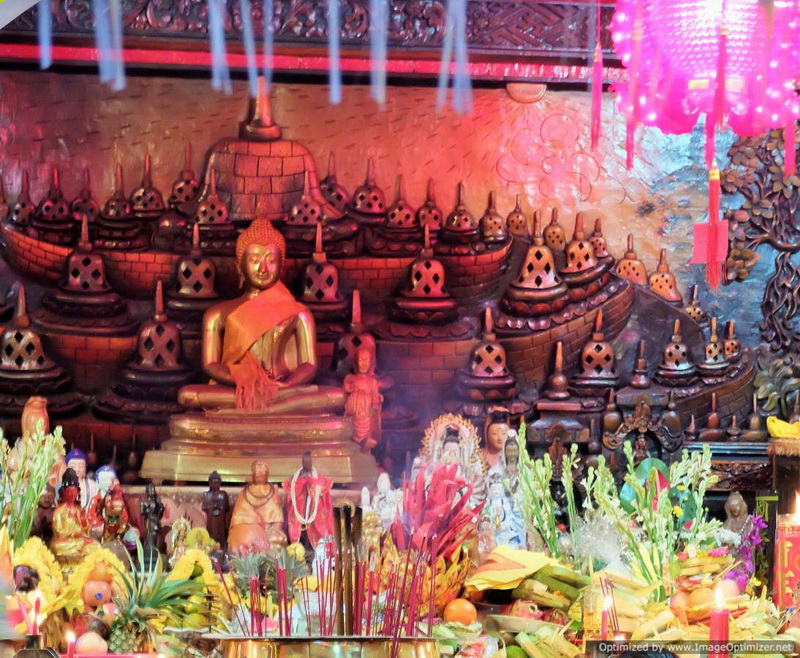 Next to the Baktisala is the Dharmasala which is for family prayers, this is much smaller with an attractive circular entrance and inside a beautiful wall mural of the Borobudur, which is the World's largest Buddhist Temple in central Java Indonesia. Under a Banyon (fig) tree and opposite the Baktisala is another place for prayer. Around this place of worship is a tiny moat which has turtles swimming and lazing. Prayers are made here to the four-faced Buddha, "which symbolizes the philosophy of kindness owned by the Buddha, those are patience, liberal, fair and meditated".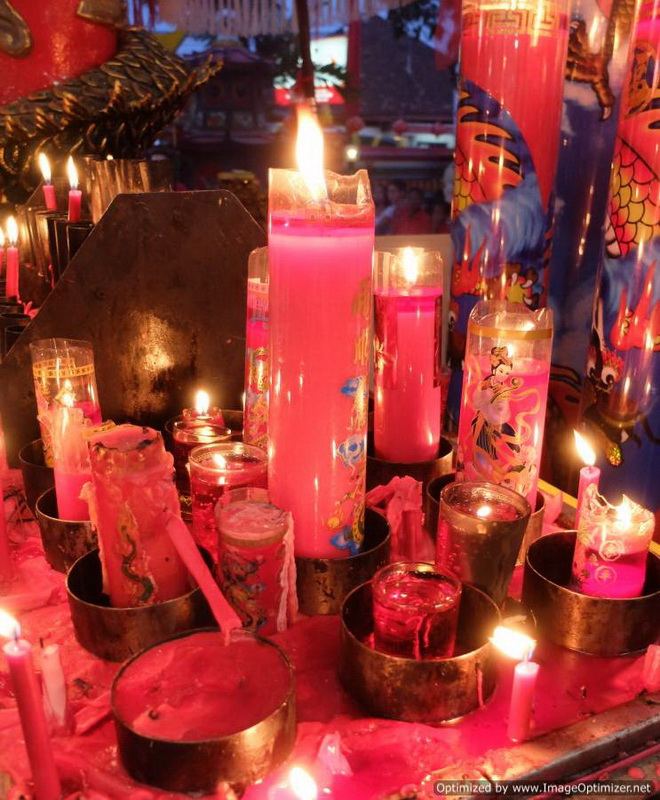 I really enjoyed visiting this Temple and experiencing being part of a tradition that although not mine, I find interesting, enlightening and soothing to the soul!
Year of the Wood Sheep
Whilst researching Chinese New Year, I read more and more which started to fascinate me. 2015 brings us the year of the wood sheep "yang" or depending on what website you read, it's the year of the goat or ram.  In English the Chinese translation means the same so some confusion still remains. So what does this Wood sheep have to do with anything I hear you say? Well, in short ……. The year ahead will be about "healing, kindness and diplomacy…..we should value our friends and family and we need to get creative and be open to love and acceptance on all levels". Nice huh?
Gemma Tovey -23/02/15