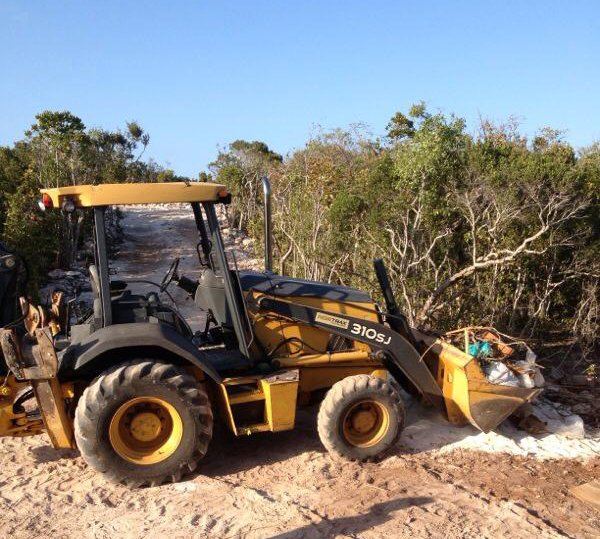 Normal protocol for Teak Bali projects is for all foundation elements to be fabricated in the country of destination simultaneously while Teak Bali is pre-assembling the structures in our Indonesian manufacturing facility. This way the structural entities can be re-assembled directly and efficiently upon arrival to the client site in the final country of destination. We find the best system is for our clients to send their re-assembler to our Bali manufacturing facility during the 80% point of the pre-assembly phase. This way the builder can see the structure(s) assembled and we can school the builder in our re-assembly procedures and documentation.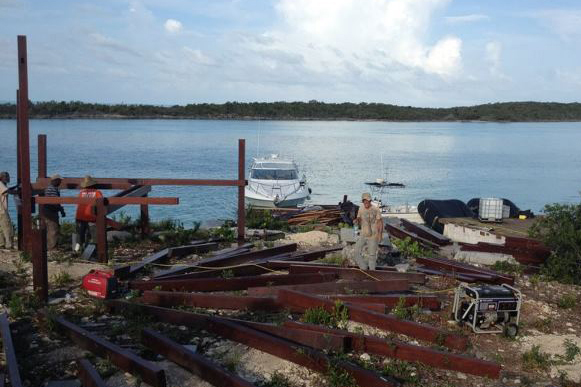 For this remote Island scenario, our client decided to fly in our Hawaii re-assembler to oversee the final assembly of his Caribbean Wooden Homes. Our Hawaii based builder has assembled quite a few Teak Bali Hawaiian hardwood homes over the last 10 years. He has made a host of suggestions regarding our Pre-assembly methods and construction protocols to create the ability to re-assemble our structures in an extremely quick, cost effective and stream lined method. The Structural entity for a typical 2,500 square foot (250 m2) Timber Home can be re-assembled in 2 -3 weeks assuming the foundation has been fabricated in advance.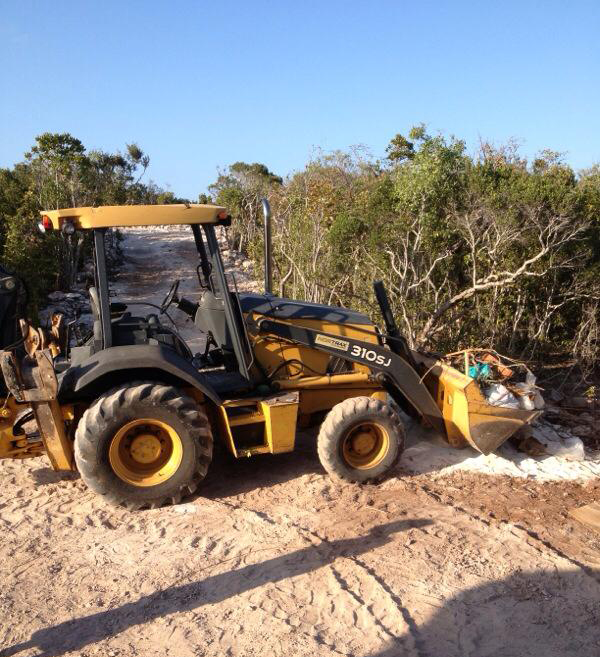 Due to the lack of any infrastructure, our Hawaii builder slept on our client's yacht anchored on Island. Frequent trips to Exuma were required for food and supplies. Local Bahamian based workers were hired for the actual assembly of the structures. A John Deere 310 SJ Backhoe was ferried over from Georgetown to help clear the land and prep the location for the fabrication of the foundation. Stay tuned for our next Blog on this project where this gorgeous Caribbean Wooden Home starts to come to shape. For all the Blog articles relating to this Caribbean Wooden House project, please click here: 'Caribbean Project A'.