From a logistics standpoint, this project was Teak Bali's greatest challenge to date: How to deliver 3 Caribbean Prefab Houses from our warehouse in Bali to the client's Private Island Cay in the middle of the Bahamas? The client was really clear that this was to be an eco-friendly venture with minimal environmental impact to his wonderful Island setting.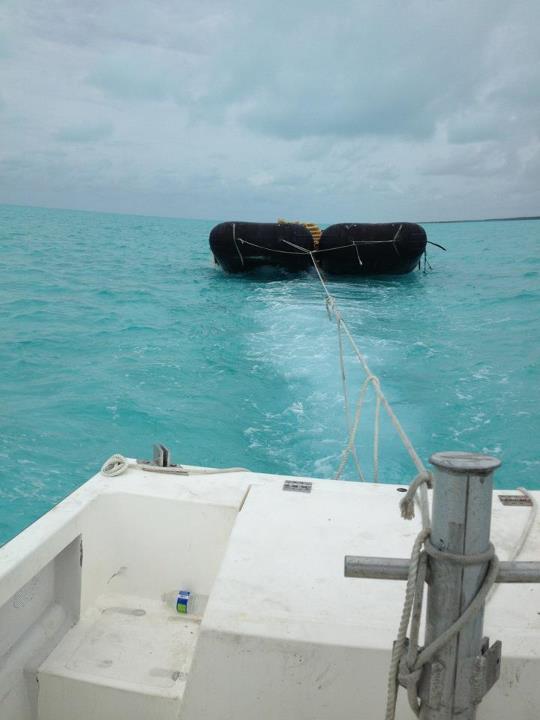 Part of Teak Bali's expertise is the ability to pre-determine container counts as early as the quoting stage of any project. When a client wants to build with us, we not only determine manufacturing costs but are also able to provide shipping estimates as well (Please visit our Logistics Page for more details). For this project the client also ordered 40 cubics of Teak Furniture and 5 Teak Bali Gazebos to be strategically placed through-out his Island paradise. Teak Bali determined up front that the project was going to require five 20 footers and one 40 foot container. The client wanted the shipments stunted in the following manner:
Shipment 1 –       Gazebos with Doors and Windows
Shipment 2 –       The 2 smaller 'A' Structures
Shipment 3          The larger 'B' structure with the 2 kitchen assemblies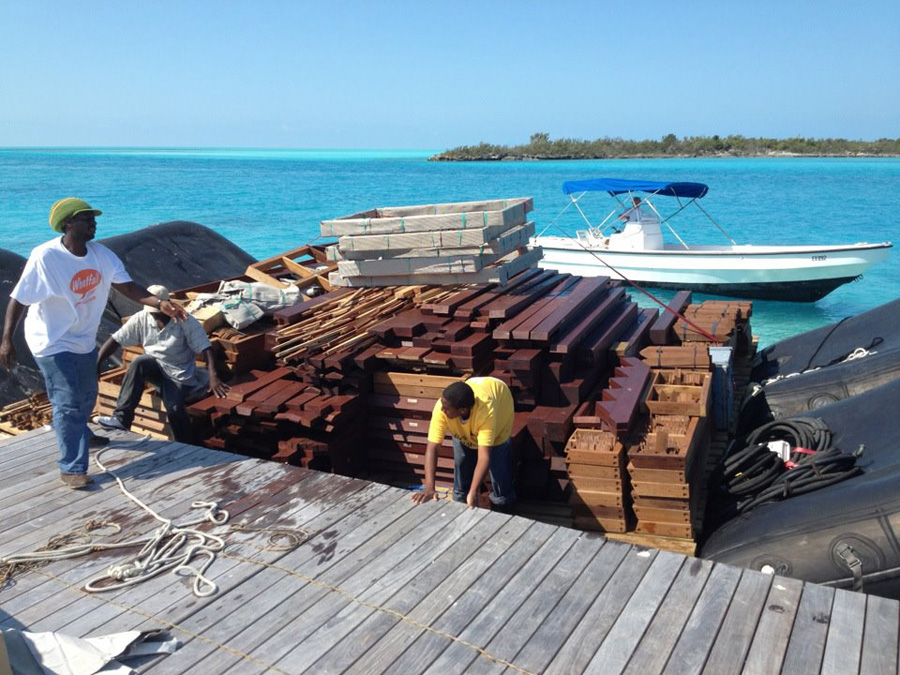 Considering the volume of hardwood product ordered and the fact there were no storage facilities on Island, it was determined up front the client would purchase the containers outright so the goods could be secured from the elements until time of assembly. In this case, it was cheaper to purchase the containers in the States than in Indonesia so the shipment was routed to Port Everglades in Miami as the final destination. The containers were purchased from the shipping lines at time of arrival and then a separate voyage was planned from Miami to the port of Georgetown in the Bahamas via a local feeder company.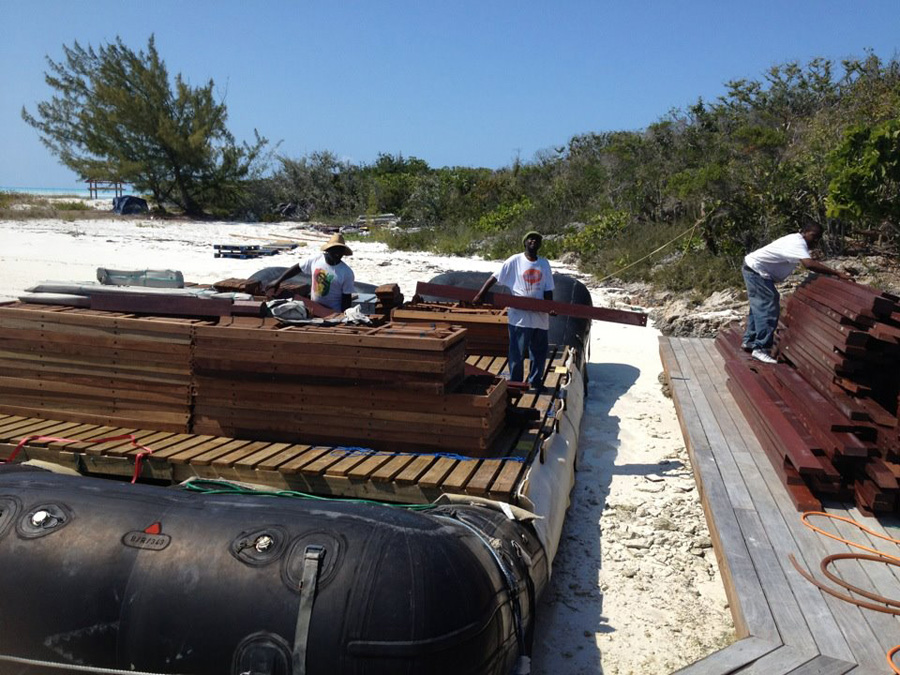 The final piece of the puzzle was to figure out how to bring the goods from Georgetown to the deserted island paradise. As daily barge fees are prohibitively expensive in the Bahamas, the client ended up buying 2 used NATO barges. Tied together, these babies were allowing for 40 ft x 40 ft of coverage space whilst handling up to 50 tons of weight. For more Blog articles and information on this Caribbean Prefab House  project, please click here: 'Caribbean Project A'. Stay tuned for our next Blog's where we begin to discuss the beginning of the pre-assembly process for these Gorgeous Caribbean Prefab Houses on an island with no building infrastructure….